DRAKONX INVESTIGATIONS
---
.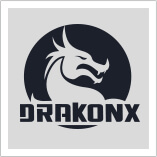 Drakonx Investigations es una Corporación Familiar, licenciada, asegurada y con oficinas, estrategicamente, localizadas en Miami, Orlando, Los Angeles y La Habana, especializada en servicios confidenciales de Investigaciones, Seguridad e Inteligencia Privada alrededor del mundo. Es una firma registrada como contratista del gobierno federal de los Estados Unidos y la única en ofrecer servicios especializados de investigaciones en Cuba. Desde su creación en 2003 ha colaborado con diversas agencias de investigación y seguridad, corporaciones, abogados y otras personalidades en operaciones internacionales de alto riesgo. Esta actualmente conformada por especialistas de gran experiencia en operaciones de inteligencia, seguimientos, rastreos, acceso a información confidencial, protección e investigaciones encubiertas.
CAPI: 25425 | FLPI: A1000095 | CAPPO: 121328 | CAGE: 6R6U5 | DUNS: 827909537
---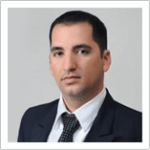 Fernando Alvarez es Detective Privado y Consultor de Seguridad, se especializa en casos familiares, civiles, criminales, corporativos, así como fraudes y desaparición de personas. Siendo autor de una serie de diez manuales de técnicas y estrategias sobre investigación y seguridad, es consultado por la prensa nacional e internacional sobre sus conocimientos y experiencias. Desde el año 2003 se desarrolla como director de Drakonx Academy y Drakonx Investigations. Actualmente es Director de Investigaciones de Missing Children Global Network (organización no gubernamental), opera como consultor de varias agencias de investigación y seguridad y es miembro activo de los programas del FBI Infragard, del Servicio Secreto ECTF y del Departamento de Estado OSAC para la seguridad nacional de los Estados Unidos.
---
DRAKONX ES MIEMBRO DE LAS SIGUIENTES ASOCIACIONES PROFESIONALES:
California Association of Licensed Investigators (CALI)
Florida Association of Private Investigators (FAPI)
Florida Association of Licensed Investigators (FALI)
Texas Association of Licensed Investigators (TALI)
National Council of Investigation and Security Services (NCISS)
International Intelligence Network (INTELLENET)
World Association of Detectives (WAD)
Association of Certified Fraud Examiners (ACFE)
US FBI – Infragard
US Secret Service – Electronic Crime Task Force (ECTF)
US Department of State – Overseas Security Advisory Council (OSAC)
Southeast Analysts' Roundtable (SEAR)
---
Detective e Investigador Privado en Los Angeles, Santa Monica, San Fernando, Santa Ana, Long Beach, Van Nuys, Torrance, Pomona, San Gabriel, Whittier, Orange, Costa Mesa, Huntington Park, Huntington Beach, Culver City, North Hollywood, Burbank, Thousand Oaks, Tustin, El Monte, West Covina, San Dimas, Riverside, San Bernardino, Rancho Cucamonga, Corona, Fullerton, Miami, Hialeah, Miami Lakes, Aventura, Miami Beach, Homestead, Kendall, Coral Gables, Doral, Miami Springs, Miami Gardens, North Miami, Fort Lauderdale, Boca Raton, Hollywood, Miramar, Cutler Bay, Hialeah Gardens, The Hammocks, Sunny Isle, Bal Harbour, Cuba, La Habana, Matanzas, Varadero, Camaguey, Santa Clara, Santiago de Cuba, Holguin, Pinar del Rio, Sancti Spiritus, Trinidad, Cienfuegos, Ciego de Avila, Isla de la Juventud, Guantanamo, Bayamo, Granma.